Where People and Pets Heal and Connect
Sometimes humans need energy healing along with their animals
I desire to increase the joy, love and appreciation you and your animal experience together. When you think about it, don't you desire this, too?
With this in mind, we may want to clear any negative emotions hanging around you with respect to your animals' issues. I do that using energy healing.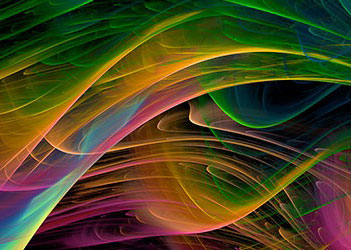 Transitions
People generally have negative emotions surrounding their animal's passing. However, I'm not talking about grief – that emotion HONORS the love you have for your animal. Actually, most of us also feel guilt and negative self-judgement about our decisions. You don't need these emotions.  All they do is connect you to your animal in a negative way.
I'd like to help release them and so you just experience love around this loss.
Animals behaving badly
For animals behaving badly, I bet you're feeling annoyed, frustrated and/or worried. If you're honest, those feelings are hiding underneath your genuine love and concern. I've been there.
Did you know that these emotions can keep your animal stuck in the behavior? They can, and that's why we need to clear them!
Energy Healing helps with non-animal issues, too! It works for:
Emotional issues that are not getting any better
That feeling of "being stuck"
The inability to let go of the past
Mental and emotional outlooks which make physical symptoms and behaviors worse
What is Energy healing
In an energy healing session, I raise my client's life energy. This is what ignites the healing process. With your permission, we clear negative emotions, thoughts and beliefs. Many times, behaviors and physical symptoms improve in the animal as a result. And people report feeling joy, peaceful and a calm after healing.
Results can include:
Less pain
Positive behaviors replacing negative behaviors
Improved physical symptoms
Spending more time feeling lighter, happy or joyful
Feeling more in control of how your life is proceeding; letting go of the victim mentality
Putting mental and emotional trauma to rest
Finding a more helpful perspective
Letting go and forgiving the past
A feeling of peace replacing sadness, depression or rage
Modalities:
Medical Intuition protocols from internationally acclaimed
Medical Intuitive Tina Zion
Reiki (I am a Reiki Master.)
Quantum Touch ® energy healing
Angelic Living Light Alignment (may access past life issues)
Guided meditation
Dream interpretation
Energy clearing
Entity clearing
Healing prayer
Releasing energetic ties to/from others
Remote energy healing is possible and effective. My sessions are generally done remotely.
I have lived with an extreme phobia
of being physically alone, especially at night, for as long as I can remember. It's something I have really struggled with and has been a major burden in my life. Since our session, that has completely disappeared. 
I am so grateful to you for facilitating that session, especially now that I need to be able to get high quality sleep to help with my condition when my wife is out of town. I'm absolutely flabbergasted, this was something I never thought would leave me and it was literally just gone after our session together. 
Thank you so much for being there when I needed help.
Jon, Virginia
I had a medical intuition and healing session with Maribeth Decker
because I was experienced an issue with my Achilles tendon and wasn't sure if I ought to consult a specialist or allow it to heal on its own. Maribeth connected with my energy field and noticed something going on with my left knee and that it was affecting my Achilles tendon. She also mentioned that my right hip was crying out.
Although I hadn't been in any pain or discomfort prior to our session (even with the Achilles tendon), I was surprised to feel aches in my left knee and issues with my sciatic nerve, both of which were relatively painful. I listened to my body and released the issues I was holding in. Within two days, not only were the knee and sciatic pain gone, but the swelling in my Achilles was significantly reduced.
What a gift you have, Maribeth.
I'm grateful to have had your messages and energy healing!
Debby Kevin
Are you ready to release & heal your own stuff? You can do that!
Caution: I am not a veterinarian or a trainer. I do not provide medical advice or professional animal training advice. Consult your own inner wisdom on how to use the information and guidance I provide.
Cancellation policy: Minimum 48 hours' notice required for single-session cancellation and rescheduling – please note that your actions affect others. Your session is a time reserved for you at others' expense; if you cancel within 48 hours of your appointment, be advised that your prepayment is considered a donation to The Sacred Grove Animal Welfare Fund, which supports a number of local, national and international animal welfare and rescue charities. No refunds will be given once a session or class starts.