Where People and Pets Heal and Connect
Peace in Passing: Comfort for Loving Humans During Animal Transitions Second Edition is now available!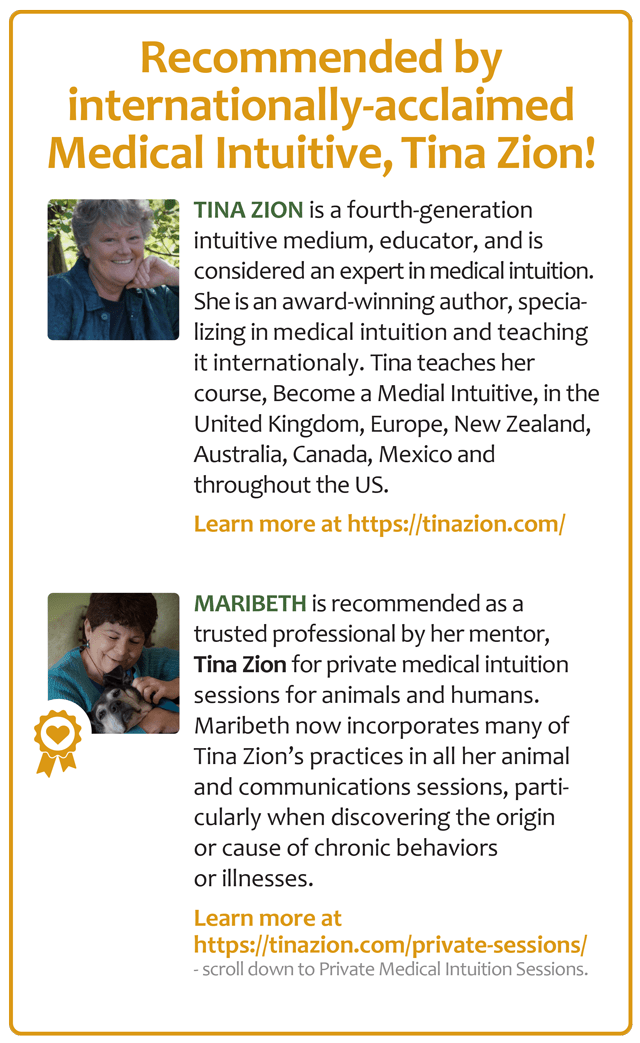 In-Person Animal Communication Sessions 

Ever wonder what is going on with your animal family member?
Intuitive animal communication can help.
You love your animal as much as (and sometimes more than) the humans in your lives – even when they drive you nuts! Wouldn't it be great to figure out what the heck they are thinking? And why they are acting that way? You might think of your animals as soul mates, fussy aunts, goofy guys, guardians, confidants or tough cases, but they always have a secure spot in your heart.You want to spend more time enjoying them and less time worrying, feeling anxious or frustrated about them.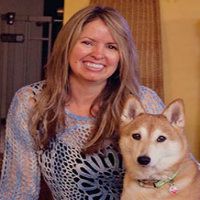 My dog Sakari had severe separation anxiety. When my trainer suggested an animal communicator.
– Cathy H and Sakari
Are you frustrated with issues like these?
It's no fun walking your dog because of their aggressive behavior or because they pull HARD. You now have great upper arm strength, but really — that wasn't your reason for taking them for a walk!
They're not eliminating where they should. It's messy and smelly. You feel like Cinderella before she met her prince — cleaning up after the wicked stepsisters.
Something happened with your horse; the trust relationship has been battered. "It's just not like it was before," you say with a heavy sigh of sadness and frustration.
Your dog's barking is driving you (or the neighbors) crazy! Or your cat's meowing is worrisome.
There's a new animal in the house and it's not going well. You feel like the referee at a particularly nasty rugby match.
Their separation anxiety leaves YOU feeling anxious and guilty when you leave.
They are aggressive. You're afraid for the people in your lives – and the animal.
Their quirks from previous experiences hinder their (and your) enjoyment of life – examples include fear of loud noises, men, trucks, motorcycles, and food hoarding.
They are "mouthy" but don't know that it hurts. They have not figured out humans don't play like that (yeah, we are wimpy that way).
You wonder if they are in pain or are other physical symptoms part of the problem.
You wonder if your pet caterpillar is happy. (Yes, this was my nephew Daniel's concern. The caterpillar was not happy, it was bored. We gave it more leaves, different kinds, too, and lots of twigs for it to play with. Daniel told me it doubled in size.)
Give your animal a heads up!
You're going on

 

vacation. Let them know who's watching them and how long you will be gone.
They are having

 

surgery. Explain why you're doing it and what to expect. Assure them they will be safe even while experiencing pain.
Tell them about a new member of the family

 

and show them how they can be a good guardian or mentor.
Talk about an upcoming or past transition
This way they know why their human is not around anymore.
Are they are ready to transition?
Let them know when, where, and how it will happen.
Say your goodbyes.
They can relax in those last moments with you.
Experience a conversation with your animal
In an intuitive animal communication session, you will:
Get a unique and expanded understanding of your situation.

Hear the issue from your animal's perspective.

Get new, intuitive information from Maribeth's sources.

Experience how Maribeth's energy healing skills can help heal your and your animal's struggles.

See behaviors and relationships improve.
I want to have a 2-way conversation!
Would you like to communicate directly with your animal? You can do that!