Where People and Pets Heal and Connect
"Peace in Passing is a wonderful combination of comfort, stories, wisdom, and advice."
– Judy Kane, Aligned Consciousness, author Your4Truths: How Beliefs Impact Your Life
Does grief still grip your heart whenever you think about the loss of a beloved animal?
Or, when you anticipate losing an animal who is starting to decline?
Losing our animals is one of the most difficult parts of loving them.
In Peace in Passing, Maribeth Decker debunks the myths about animals' passing which leave us crippled with grief, unable to find peace. She offers instead a roadmap to support you as you negotiate the treacherous path we walk before, during, and after our animals' transition. This book will help you find peace amidst the enormous loss of your beloved animal companion.
This second edition is expanded to include information on ways to ease their physical decline; energetic techniques to connect you with your animal; and how to view the timing of their death through a spiritual lens.
Praise for Peace in Passing
I highly recommend this book for all animal lovers to help them navigate this challenging time and create a graceful transition for their beloved pet—and themselves.
Dr. Cara Gubbins, animal communicator and author of Divine Beings: The Spiritual Lives and Lessons of Animals
Peace in Passing is filled with touching stories of animals and their human families as they support each other on the journey through the end of life.
Bonnie Kayser, Shenandoah Shepherd Rescue
Peace in Passing will change your understanding of your relationship with your beloved pets. Maribeth will become your trusted mentor through extremely difficult decisions and transitions.
Karen Campbell, owned by Scottish Terriers, and owner of Campbell's Scottish Terriers
Find comfort in connecting with your animals through Peace in Passing.
Get your copy today!
Get a Gift with Your Book Purchase!
Enjoy access to a special video I've created for animal lovers
The Path to Peace: Navigating the Last Leg of Your Beloved Animal's Life
About Author Maribeth Decker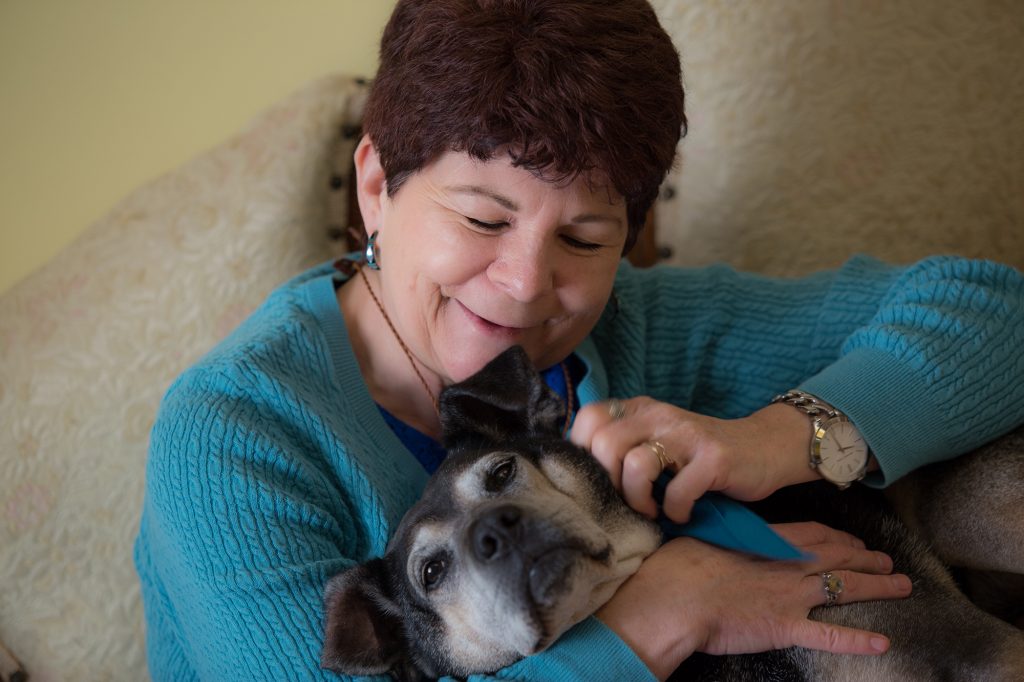 Maribeth Decker, a retired Naval Officer, found her calling as an animal communicator after becoming a Reiki Master when her Siberian Husky, Mitsubishi, cursed her out as she tried using energy healing on him. He probably thought that language was okay because of her time in the Navy–think "swearing like a sailor"! That got her attention.
Back then, Maribeth didn't know animal communication was a career option. But she loved sharing animals' thoughts and feelings and watching healing happen. As a bonus, she delighted in how open-hearted her human clients were, even when incredibly upset or worried about their animals. Peace in Passing is her first book.