in-person sessions are the only way to work with an animal communicator, right? Based solely on experience with other animal practitioners, we'd probably answer, "Of course!"
Need to see your vet? You're going to drive your animal to their office.
Signing your dog up for training? You and your pup'll be spending time with your trainer.
Going out of town? Time to find a good pet sitter!
Does the animal need surgery? The surgeon better be in the room when she's doing the operation!
Isn't this true for animal communicators?
Well, not really.
---
Myth Busting: You don't need in-person sessions for it to work
Why? It's telepathic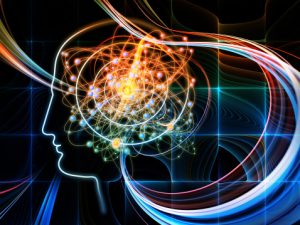 To be clear, I connect telepathically. Telepathy doesn't depend on location. It's a mind to mind connection. And a mind to body connection when I do medical intuition scans.
Reading body language is not a factor. So I don't need to be in the same space as your animal. Many times, I close my eyes to shut out the physical world while connecting.
Medical Intuition Scans
I'm delighted that we don't even need an in-person session to do a medical intuition scan. Once I connect and ask how they're doing, my body feels what their body's feeling. For example, my breathing will become labored if they're working harder to breathe. Among other sensations, I feel pain in parts of my body, headaches, and trouble swallowing.
Sometimes I receive words or visuals to describe a function. I've heard that a digestive system was "closed for business." I've seen and felt stormy seas as a way of experiencing an upset stomach.
Energy Healing
And energy healing (which I do) works without in-person sessions. It's wonderful!
Read about my work with my mother-in-law here.
Caution: I'm not a veterinarian or a replacement for veterinary care, But I can provide additional information that people find useful.
---
But I gotta say: It's lovely to do in-person sessions!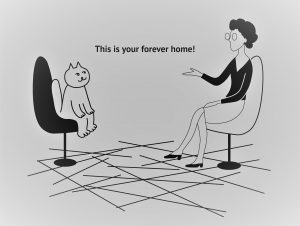 I love meeting you and your animal in person – it's delightful! As an animal communicator, it's frosting on the cake for me. (I see animals at the Veterinary Holistic Center in Springfield, Virginia.)
I enjoy interacting with your animals. One time, I was on the floor doing healing for a wonderful dog. Her head rested on my leg, our feet touching, both of us feeling the glorious energy. We created a lovefest of healing!
Joint or muscle pain
With older dogs who have joint or muscle pain, I may check muscle tension.  after a medical scan to pinpoint pain areas.
As a trained human massage therapist, I usually find a few tight muscles. And if the dog's open to it, I demonstrate a few simple massage techniques. Most are!
People watch their animals relax, with an "Ahhhh, that's so good…" look on their faces.
Cats, not so open to massage….are you surprised?
 Want proof that remote sessions are effective?