Enquiring minds want to know!
Is animal communication real? Does it work?
Good questions that should be asked and answered.
Like any modality, perfect results are tough to guarantee. This is especially true because we're interacting with both animal and human personalities and peculiarities. But most times, the results are heartening.
There is no need to take my word for the heartwarming results – here are success stories and testimonials from my clients!
Cathy H. & Sakari, Colorado
My dog Sakari had severe separation anxiety. When my trainer suggested an animal communicator, I was skeptical. We had been training for 6 months and still could only leave her alone for less than 20 minutes before she started destroying the house and injuring herself. It was a life or death situation.
What did I have to lose in working with Maribeth? We focused on both Sakari and Rudy, my 16-year-old rat terrier. Rudy had been diagnosed with cancer 6 months earlier, and was given 6 months to live.
Imagine how I felt when Maribeth said Rudy had a very strong life energy; he wasn't ready to go. Part of me was happy and part of me thought she was crazy. Fast forward 5 more months – Rudy is still with me, feisty and happy and outliving every doctor's prediction.
I had crated Sakari for her safety. Both a certified behaviorist and my trainer recommended this. Maribeth didn't think Sakari could handle confinement long-term. She wanted more space. I gave her access to a room upstairs, where she could look out a window. She loved it.
Maribeth asked if I had any safety issues that might impact Sakari. I brushed it off with a defiant "No, everything is fine!" But one night I was experiencing anxiety and couldn't find Sakari. I found her with her head under the bed. I realized she picked up my anxiety!
I began working very hard on managing my own energy. These anxiety-reducing practices were key to her healing. Plus, Maribeth shared with Sakari that I was never going to leave her and she is safe with me.
Within weeks, Sakari improved and within a few months I could leave her home alone while I went to work.
Other people told me that separation anxiety was incurable, but we had overcome it!
Can I say what one thing caused us to overcome this terrible time? No, but I firmly believe that Maribeth had something to do with it. I am a believer that Maribeth has a precious gift.
Thank you, Maribeth, for sharing your gift and healing my family – Cathy H. & Sakari, Colorado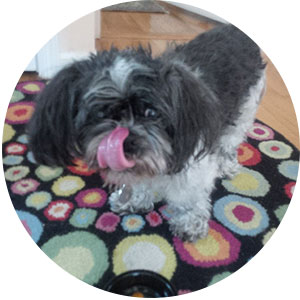 Ellen R. and Sophie, New York
Thanks so very much for your lovely gift to me this week – the session with my dog Sophie, who had just passed on – the support, the empathy, the visualization, the healing… and love. Sad as I am, I have a new sense of Almost-Peace, and I have you to thank!
Ellen R. and Sophie,
New York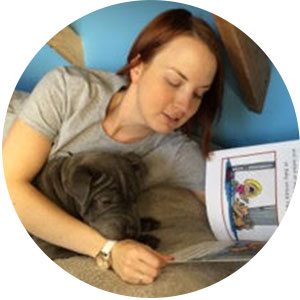 Courtney Kemper, CPDT- KA
I attended a seminar that Maribeth put on in Colorado in March. I wasn't sure what to expect as I've never attended an animal communication event before but I was curious and open minded about it. I was very pleased. Not only is Maribeth one of the nicest and most down to earth people I've met but she also explained animal communication in a very relatable way. I would happily attend another seminar by Maribeth and will refer clients to her in the future.
– Courtney Kemper, CPDT – KA
Thank you.
Courtney Kemper, CPDT- KA
Trainer -RMRDTA Graduate
GRACE Dog Training & Behavior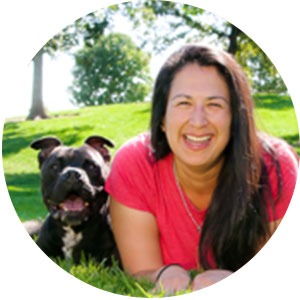 As a dog trainer specializing in "difficult dogs," I often need a little extra insight into what is going on with the dog and his or her family.
I can refer the dog's family to Maribeth for a deeper soulful connection. Maribeth has helped my clients to deal with a dog's separation anxiety. She has helped a rescue dog express his feeling that lead to his aggression. She has helped a dog understand his grief over the sudden passing of his human.
As a dog trainer, I have solutions to behavior problems, but I don't always have the helpful soul solutions for the families.
Maribeth is a joy to work with. She is fun to talk with and she does all of what she does with all her heart!
Ana Melara, CPDT-KA
Denver, Colorado
Grace Dog Training & Behavior
GraceDog.com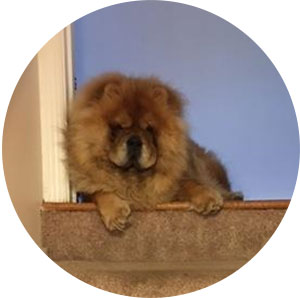 We decided to contact Maribeth after we had to put our dog down and needed some peace with all of it – to try and make sense of what happened. Her website just popped up when I was looking for an animal shelter to donate our dog's food & treats. I believe it was divine intervention and our dog guiding me to Maribeth. So, I checked it out sounded like something that would help me.
What Maribeth did that was helpful, useful was that she was very understanding and compassionate. We meditated and the creative visualization to help us connect with our dog. The techniques were very calming and relaxing.
We like working with Maribeth because she was very down to earth, easy to talk with. She made us feel at ease about all of this.
The outcome is that we are more at peace with why this all happened to us and that there was a reason. She helped us to see that. There was forgiveness between us and our dog. Maribeth gave us that closure we needed. She also helped us to know how our cat was feeling and going forward how our cat feels about getting another dog. We will never forget her. Thank you.
From A.B., Virginia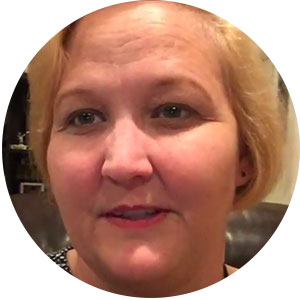 Heather shares about my work with her and Finn; I have done intuitive animal communication sessions with them.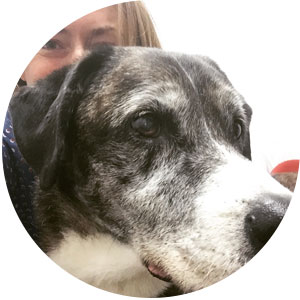 Working with Maribeth helped me to feel more connected to my dog Luke before his passing. It was so emotionally challenging watching him decline and not knowing how he was feeling or what he needed. I felt more prepared when it came time for him to leave us. Maribeth is so loving and caring. She cares so deeply for animals and it was a great comfort to have her help us during this time. I would highly recommend her to anyone who would like to feel more connected to their pet.
Cortney Chaite & Luke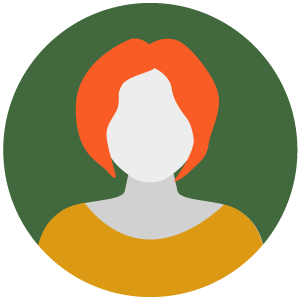 Highly recommend Maribeth Decker for her animal communication skills.  She has helped my dog B with some of his anxiety and his aggressive tendencies.  It was clearly noticeable after she had communicated with him.  He was calmer and when we did have some flare ups I would use the verbiage and techniques  that Maribeth used and shared with us  and it was also helpful.
Maribeth is a very calming person to be around and some how that calmness can transfer to those of us lucky enough to work with her  and our animals.  I have also taken one of her classes and found it very interesting and helpful for meditations.
Thank you Maribeth!
Colleen & B!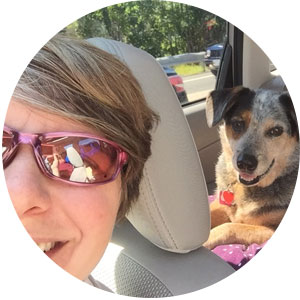 Renee and Cynder Arlington, VA
Maribeth helped me reach out to Cynder.  She is a 12-year-old rescue with some aggression issues toward other dogs and some people.  We were so worried that these issues would escalate and that she would bite someone.  We worked with a trainer in the past and these issues were still manifesting.  In working with Maribeth, the human aggression and fence aggression have both improved immensely.  She is a happy, healthy dog that has adjusted to our home and needs.  She is less aggressive at the fence and much less reactive to people.  We are very pleased with Cynder's progress and all of the help that Maribeth provided.  Cynder has bonded with me even more.  I really appreciate Maribeth's help, and am so grateful we were able to communicate with Cynder and keep her happy and safe.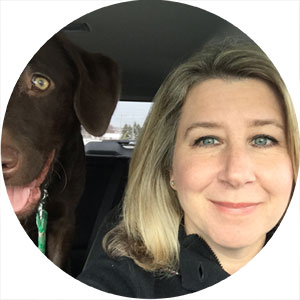 "As a work from home mompreneur, most days I work with my dog Posey at my feet.  Posey is a lab mix with a lot of energy and prefers to be close to us at all times. So when I went away for a business conference this summer, her world was rocked. Even though my husband came home every few hours to check on her, let her out and play with her, we knew she was out of sorts.
On day two of my conference I received a text from my husband (who rarely if ever texts me during the work day). Knowing he would never interrupt me unless it was really important, I looked at his message and discovered that Posey had run away. Turns out, she'd already been missing for two hours when he decided to text me.
Frantic and visibly upset, the woman sitting next to me offered to go get help. She said there was an Animal Communicator in the room who just might be able to help. Not sure I even believed in animal communication but wanting to get Posey home safe and sound, I was willing to try anything.
Before I knew it Maribeth was sitting with me. A soft-spoken and lovely woman who immediately made me feel at ease. I began telling her what happened. Talking about Posey. Telling her the details of what I knew my husband told me about her being gone, all the while still talking via text to my husband who was searching for her without any luck.
As we were talking, Maribeth began to tell me she was communicating with Posey. She was telling her what we were saying and how much we wanted her to come home. We continued that way for a few minutes and then suddenly my husband texted me, he found her. He had her in his arms and was bringing her home.
Until working with Maribeth I had no idea this work even existed. Now I'm amazed at how powerful it is. A year ago our dog Tilly died unexpectedly and I only wish I'd known Maribeth so I would have been able to communicate with her before she'd passed.
Maribeth has a gift. If you ever have the pleasure of working with her, you'll say it was one of the best experiences of your life. Thank you Maribeth. I'm a true believer!"
Jeannie Spiro, RI, www.jeanniespiro.com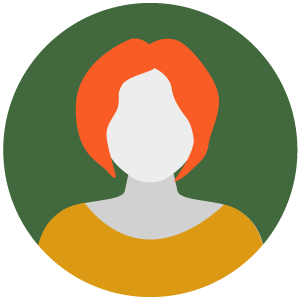 I met Maribeth the day we had to put our puppy down because her cancer had overtaken her. Three months later I still miss our puppy and am reminded of her sweetness.
I was introduced to Maribeth, where I was attending a conference, when I fell apart at the thought of losing our little girl. Without hesitation, Maribeth came right up to me, was there for me in my pain and sadness, and held my hand until I could compose myself. It was a day I will never forget.
Thank you Maribeth for being there for me.
Warmly, Kathleen, Rhode Island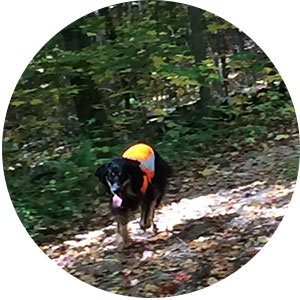 Deb S. & Sadie, Jericho, Vermont
The first visit to the surgeon's office, I could hardly drag Sadie into
the building. She was really nervous and was very anxious when the
doctor was examining her. Sadie was about to have knee surgery and I
wanted her to know this was going to take time to recover but that this
would allow her to run and play with her friends, something she truly
enjoys. 8 weeks is a long time to not run, and 2 weeks of doing nothing
when she was used to running twice a day was going to be a huge
challenge. I asked Maribeth to help me communicate with Sadie about
what she was going to experience.
When I took Sadie to the vet the day of her surgery, it was clear our
session with Maribeth had helped both of us. Sadie did not hesitate to
go into the building at all this time. She did not hesitate to go with
the staff, when it was time for us to part.
The next 8 weeks went as best as could be expected. Sadie did exactly
what she needed to do in her physical therapy and has made a full
recovery. Her surgeon, physical therapist, Sadie, and I are very
pleased with how everything worked out. We are back at the dog park
playing with friends, running, jumping and living life joyfully.
A friend introduced me to Maribeth after Sophie my dear friend, companion, and teacher passed. Anyone who met Sophie knew she was special and I was so lucky to have her in my life. I did not tell Maribeth anything about her, just sent a photo before our phone call. We were late in connecting – not unusual for me, but Sophie is the best when it comes to keeping time. I would tell her how long I would be gone and if I was late, she would start pacing at the time I told her I would return (that is what my friends told me who she stayed with). So it was clear to me that we were connecting when Maribeth said Sophie was pointing out that we were late in staring our call. I had to laugh as this was totally Sophie. Some of the things Maribeth said I had not thought about until she mentioned them and it really helped me see things I had not seen before. How lucky to feel such a connection as I do with Sophie. I am grateful for the call and experience we shared.
Deborah S, New Hampshire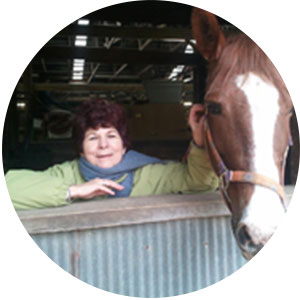 Callie, Clifton, Virginia
From Mary, Callie's Guardian: My 20 year old Quarter Horse Mare, named Callie was a starvation/rescue case. Ever since I've had her, she has had episodes which look like seizures but it has been about 3-4 a year. Recently, she started having the seizures more regularly. Sometimes, they'd last as long as 3 minutes. She had two in one week. Shortly after that, we had Maribeth come out to do healing work on Callie. Maribeth had never worked on a horse but she soon had Callie so relaxed Maribeth was worried she might fall over! When she did her healing work on Callie, I felt it as well. Maribeth said that was because Callie and I are connected. Since her healing work, Callie has only had one seizure. She's since been diagnosed with epilepsy which is extremely rare in horses. I think that Maribeth's work has made a difference in her seizures because they aren't happening with the frequency that they were before she did her healing work and she's only had one seizure since.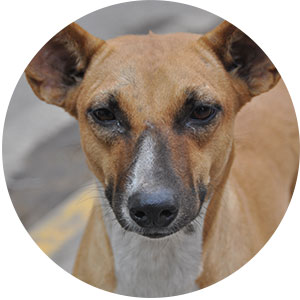 I have used Maribeth's animal communication services to contact my recently departed Sheltie. I know other friends who had used her and they raved about her abilities, but I have to admit that I remained skeptical of whether this was even possible. I am glad I was proven wrong. Maribeth was able to communicate with her and with my Sheltie who is still with us. Even though she had never met my dog, her communication reflected my dog's personality exactly. She provided great insight and the love we had for our dog and she for us. Maribeth has my strongest recommendation whether you are seeking her out for animal communication or therapeutic massage. I know you won't be disappointed.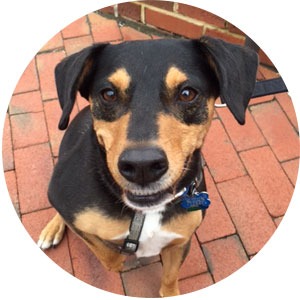 Maribeth is the real deal. Our dog has periodic episodes of seizures that, once started, can ramp up in frequency and severity, and can last for months before calming down into intermission. He had an unusually intense period with a couple of episodes that we weren't sure he was going to come out of without lasting damage, or at all. We knew there had to be something more driving the seizures. Maribeth was able to facilitate breaking the cycle. Both the immediate intense episodes, and the overall pattern. After a few echoes, he's been seizure free for 8 months. Thanks Maribeth!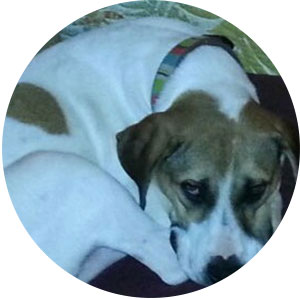 Maribeth, I want to thank you for your efforts with our dog Brennan. She was adopted from Pet Rescue, and had some rather significant anxiety issue relating to men. That anxiety has been straining my relationship with her for months. After your connection with her, I noticed a significant change in her behavior and confidence around me. I want to thank you for your time and efforts with her. I hope many other pet owners have an opportunity to work with you. Thanks so much, Richard.
Richard L. Stone, CLU, LUTCF, CBC, AIF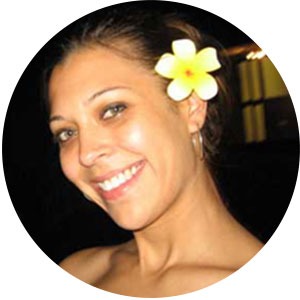 Melissa Pleasant, Seattle, Washington
Dear Maribeth,
I just wanted to thank you so much for your services. Before meeting you, I was having trouble sleeping, and waking up feeling very achy and worn out. Since I've seen you, I have been sleeping great, waking up feeling refreshed and ready to start my day. The healing energy session that we did has done wonders for my mind and body. I feel as though a huge weight of stress and anxiety has been lifted. Best regards,
Melissa Neiva, Seattle, Washington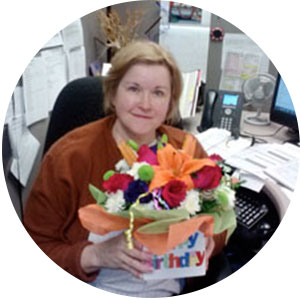 Deborah Kanarek, Buffalo, New York
I had to seek out Maribeth for some healing a few weeks ago. When she told me she was practicing healing on animals and individuals, I was a bit skeptical, but to hear her talk about it seems the most natural thing in the world. Recently, I had a very sharp pain in my back that would come and go through the day and by the second day I was beginning to think I should call a doctor. But I remembered Maribeth, and called her for help, asking her to send some healing thoughts my way and the location on my back. The next morning – no pain! I was so grateful for the relief. Thanks MB!