Sessions
Animal communication sessions are conducted remotely via phone or Skype. So location is not an issue!
We can work together via the Perfect Union Program™ (PUP) or the Perfect Endings & Transitions™ (PET) Program.
In each program, I offer single sessions and packages.
---
---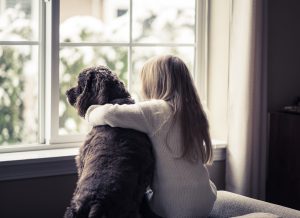 Perfect Union Program (PUP)™
Families are a union of personalities, both human and non-human.  PUP animal communication helps improve animal behaviors and emotions that frustrate or worry you.
We also help you understand your animal's viewpoint. As a result, you will probably have more patience. That's good for the relationship!
Through animal communication, we aim to "form a more perfect union."
---
 Packages
Sometimes one session is not enough. For instance, chronic issues may take more than one session to improve. Or you may want to check in over time to see how they are doing.
If you're interested in packages, we have two PUP™ options: SOS™ and DIY- Basic™.
---
SOS™
I was going to call this the "STOP THAT SH**" program. But decided I would stick with SOS. If you are frustrated with and worried about your animal, SOS is for you. It consists of four sessions.
Here is why people choose SOS.
Each animal needs focused attention, communication and healing.
Remind them what behavior you like. Animals "fall off the wagon" too.
Clear the animal's emotions and beliefs that keep them stuck.
Clear YOUR emotions and beliefs about the situation. Once that's done, we can change your animal's behavior.
SOS™ can address PET™ family transitions, too.
---
DIY (Do It Yourself) Basic™
Most people will be satisfied with one session or SOS. But I wanted to offer this to those who want to go deeper.
This program helps you practice animal communication. We also practice energy healing. We do this with your animal. It is six sessions. If you don't like homework, skip this program!
By the end of this DIY Basic, you will have:
A basic understanding of animal communication
Techniques for communicating with your animal
Techniques for some simple energy healing
Resources for opening your own intuition
Resources for energy healing

---

---

Perfect Endings & Transitions (PET)™

PET focuses on end-of-life transitions for animals.

It is also for end-of life-transitions for people. That's because some want to say goodbye to their animals.

And it addresses transitions into/out of the family.

The end-of-life package includes two sessions. Also, there will be energy healing during the transition. For transitions into/out of the family, the SOS™ package is a good choice.

What results are likely from an end-of-life session?

You will:

Know if your pet is ready to transition.
Find out if they are in pain.
Let them know about the ending (when, where, how).
Express your love for each other and how much you mean to each other.
Help them transition easily, gracefully and without fear.
Discover how they are doing
See what they have to share after they have passed.

What results are likely from a home transition session?

Everyone knows who's coming into the family.
They know why an animal is leaving.
Address the sadness over losing a family member.
Work through upsets or disagreements faster.
Decreased stress, leading to better relationships.

SOS™ can address transitions into/out of the family.

---

---

Human Energy Healing

I also offer energy for humans experiencing emotional and physical issues.

---

 Click below for more information!